Increasing sustainability is a major international goal, particularly as of late. Therefore, businesses around the globe are making an effort to implement eco-friendly practices. Unfortunately, smaller businesses may not find this to be easy. It stands to reason that making extreme changes requires funds and reliable customers. If you're a business owner that's struggling with this dilemma, here are five tips for implementing sustainability practices as a small business.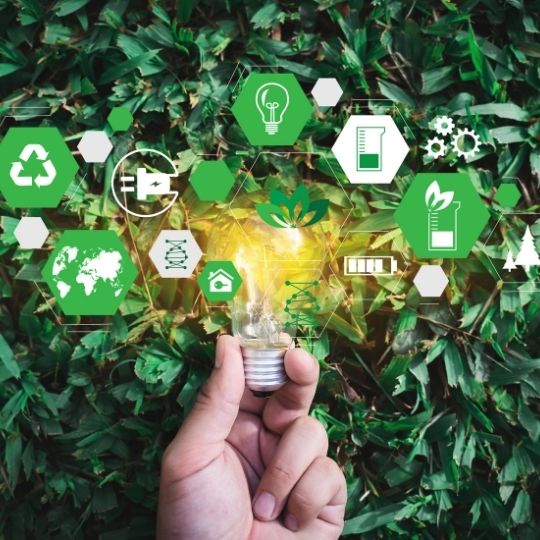 1. Do Thorough Research
The first and most important thing you can do during this process is research. Without it, you likely won't be able to implement effective policies. Start by looking into the basics. Find detailed definitions of important terms like sustainability, carbon footprints, climate change, and carbon emissions. You'll also want to look into how well your business is doing regarding eco-friendliness. This can be done in a very specific manner. Sites such as Persus have the ability to rate businesses in terms of sustainability. Be sure that you stay cautious while doing this research. Look into your sources, particularly the online ones, to ensure that your information is correct.
2. Choose Some Causes
Unfortunately, you probably won't be able to make significant steps toward sustainability in every possible area. Your initiatives are also more likely to make an impact with customers if you have specificity. Therefore, you may want to choose specific causes to support. For instance, a restaurant could focus on replacing plastic bottles or providing reusable silverware. In order to support your causes further, you can search for charities and non-profits that have similar interests. Tell customers and employees about these organizations and encourage making donations. You can also begin collaborating with the organizations and hosting events.
3. Personalize Your Plan
Every business works differently. Therefore, every business has unique sustainability issues. In order to create the most effective sustainability plan possible, you must pinpoint the areas your business either can or should change. One thing that most businesses can work on is using less paper. Trade a printer and copier for software that can share documents. If you're looking for a more specific starting point, consider your products and practices. Sometimes the needed change is inherently connected with your fundamental business plan. For instance, a clothing shop should consider switching to sustainable fabrics.
4. Create Incentives
While making a difference for the environment is certainly inspirational, it isn't always enough of an incentive. If your initiatives don't seem to be catching on due to a lack of incentives, you can always create some. Make it more beneficial for customers to collaborate with you in increasing sustainability. For instance, you could provide a discount for those that purchase eco-friendly options. You also don't need to limit your incentives to customers. Encourage your employees to become more sustainable and provide rewards for those that do.
5. Get the Word Out
If you're worried about losing funds while creating sustainability, keep in mind that these initiatives have the ability to bring in money. Essentially, modern customers are generally interested in supporting eco-friendly companies. This is because supporting sustainable businesses allows for guilt-free shopping. Therefore, it's wise to loudly advertise your initiatives. Don't make people look for your practices in the fine print. In fact, you may even want to make an entire marketing campaign based on these changes. Just be sure to emphasize the environment above everything else. While it's important to display your practices, you don't want to come off as selfish or unauthentic.
If you're passionate about increasing your sustainability, you'll likely find a way to effectively do so. Stay invested and make a difference through your business.