I've been quiet over the holidays. Trying to keep up with work, holidays and life in general has been overwhelming. I hope everyone had a wonderful Christmas. Ours was very nice, the kids had a great time that's what really matters when it's all said and done.
Just because things have been quiet on the blog-front doesn't mean it's been quiet around here. We've been working with some great companies on their new WordPress sites, mobile sites as well as trying out and gifting some awesome eco-friendly products. I wanted to take a minute to send out a big "thank you" to some great companies and let you know about some companies we'll be featuring in the coming weeks.
First a HUGE Thank you to Kristin at the The GrapeSeed Company! Every year I work with a great green company to bring family, friends and clients a little eco-goodness. This year I teamed up with The Grapeseed Company, they offer premium eco-friendly vinotherapy spa & skin care for professional and personal use. Their line of bath & body treats are centered on the byproduct of wine in their new hometown, Santa Barbara, California. I was so giddy to send out mojito man shaving sets and shower sets to the special people in my personal and work life. I hope everyone loves The GrapeSeed Company as much as I have and if you haven't tried their products before be sure to check them out!  Thank you Kristen!
Some more BIG thanks going out to some guys and gals I have gotten to team up with the past few months on projects and love working with them so much I want to share them with you!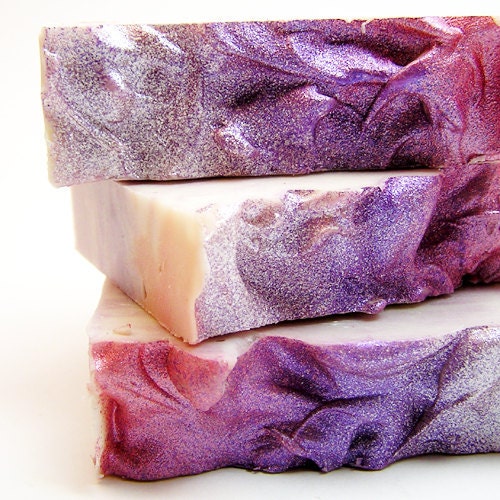 Kendra Cote – Owner of Amathia Soaps, Kenna makes another awesome line of bath & body products which look and smell amazing and also found their way into many stockings this holiday! We first teamed up to launch her new website design which will be live very soon. Yet, as we worked together and chatted way too much on skype, I discovered she has a mad love for WordPress, too. We have been working on a few projects since and I can't express how much I appreciate her! I know her true love is Amathia, but I hope we can continue to work on projects together when she isn't knee deep in her suds. Thank you so much for all your help lately, Kenna!
Another Thank You going out to Applied Info-Systems. Applied Info-Systems pulled off a great mobile site design for a client in a crunch. Although EOG offers plug in set up for mobile versions of WP sites, this situation wasn't going to allow for a quick and simple set up. Robert was able to create what the client needed, on the heels of the holidays and he did a great job! If you need to get your website mobile visit Applied Info-Systems for your mobile package solutions!
Tammy at Moonwell Designs has also been an awesome partnership for recent projects. I have teamed up with Moonwell Designs to offer logo design, ebook creation and much more. Her design skills are amazing and I'm so happy to have her to turn to for project needs. Thank you Tammy for all your help the past few months! Contact EOG for your design service needs – Tammy's skills are sure to deliver!
Again a huge thanks to everyone for all of your help this year!
We have also been trying out some goodies from Shaklee, Naked Binder, Influenster & Fearless Chocolate we'll let you know what we think of them soon!
Merry Christmas, Happy Holidays & Happy 2012 from Eco-Office Gals and the Smith Family!