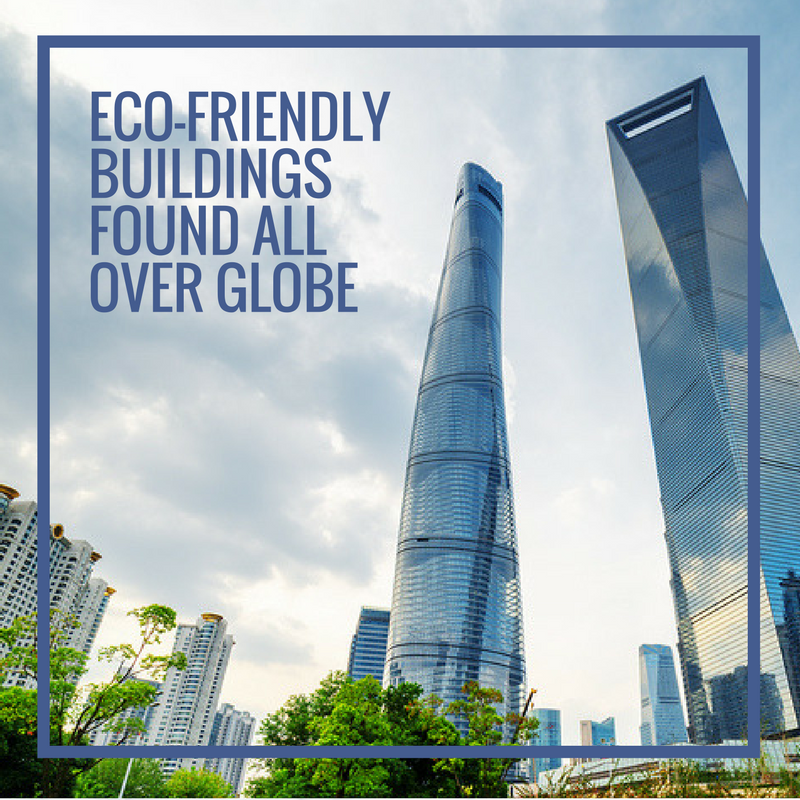 Because our planet is faced with finite resources and problems with pollution, opportunities to erect eco-friendly buildings must be embraced whenever possible. Fortunately, there is a huge trend toward "green" architecture, which includes sustainable materials and environmentally sensitive design choices that lower the structure's carbon footprint. In fact, there are some pretty amazing green architecture buildings that have already been completed and are earning rave reviews for their conservation. Let's take a look at a few of the amazing structures.
The Crystal, London
This strikingly angular building lives up to its name, but there a reason for all those edges. The building is mostly run on electricity gathered by photovoltaic cells, plus the roof collects rainwater, and sewage is treated on site for reuse.
Shanghai Tower, China
Bringing the term "skyscraper" to a new level, this building is the second-tallest on the planet. It has wind turbines on the roof and smart monitors that control lighting, heat and ventilation.
One Bryant Park, New York
The Bank of America building was the first high-rise to be LEED certified. It generates its own electricity and features waterless urinals, LED lighting and CO2 monitors.
Micro Emission Sun-Moon Mansion, China
With its unusual shape that resembles a sun dial, this structure is one of the globe's biggest sun-powered buildings, with 50,000 square feet of sunshine-gathering panels. Its tenants include offices, a conference center and a hotel.
Manitoba Hydro Place, Canada
This building in Winnipeg uses "passive house" technology on a grand scale. The office building uses natural ventilation practices, geothermal heating and gardens on the roof, not to mention triple-paned windows.
These amazing structures are just a few examples of green architecture and how it can be applied in the effort to save our planet. Eco-friendly buildings can feature a lot of different aspects that make them efficient, but this handful of renowned buildings focuses on solar power, lowered energy consumption and self-sufficiency.