There isn't a lot of fresh water on earth and 50 percent of the total amount lies in half a dozen countries. It means billions of people are currently living without enough clean water. How much do you think that number will increase by due to population growth?
It's even worse because our supply of fresh water is running out. NASA satellite have already shown a third of our largest aquifers reached the point of no return a while ago. Farming is causing most of the damage and we're going to look at how it can be prevented.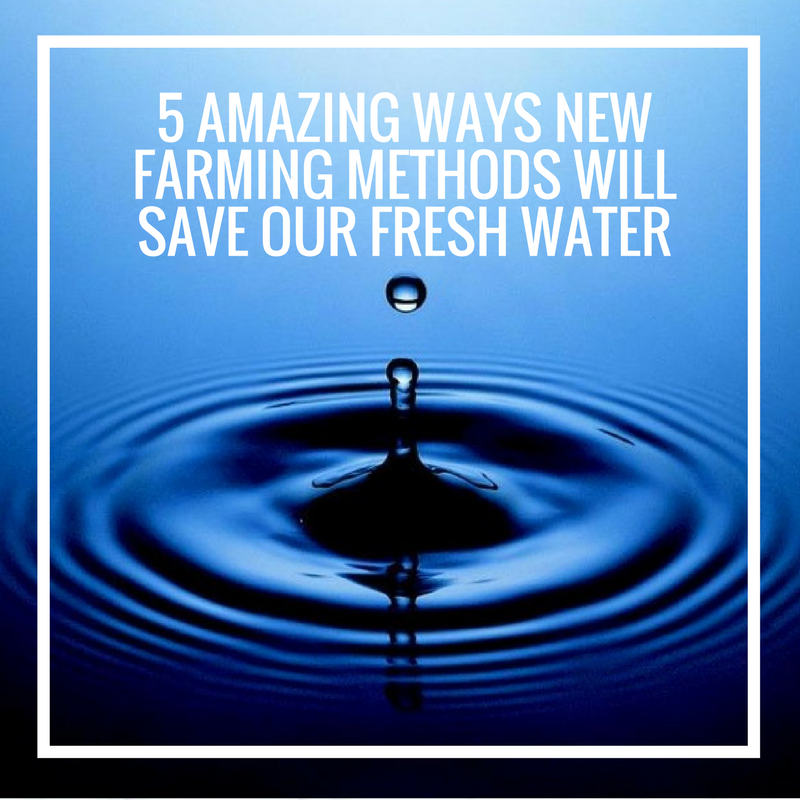 Farming Will Begin Growing Upwards
Nearly everyone will be drawn to urban areas in the future. What happens when everything is moved into a city? It will have to grow upwards and the same thing is going to happen with farming. Vertical gardening is already becoming much bigger than anyone could have expected.
Large industrial vertical farms are currently producing lots of food. It won't take long before they're the height of skyscrapers. They use up to 97 percent less water than usual, plus the way everything is grown means we won't need to wait long until the food is ready.
The Growth Of Hydroponic Systems
Hydroponic farming is the art of growing things without the need for soil. Instead, plants are grown in a nutrient based solution. They can grow anywhere and it's an easy way for farmers to use less water. The amount saved will depend on the exact system used.
Some hydroponic systems can save up to 10 times more water than conventional farming methods. The water will be shuttled directly to anything being grown and any excess will be collected. This will be used again instead of evaporating into thin air like it usually does.
Dry Farming Is Slowly Catching On
If you asked the average person if growing crops without water was possible they would say no. It does work and it's slowly catching on, but it's obviously not highly popular at the moment. You might be wondering how you can grow crops without watering them.
It all comes down to how good a farmer is at looking after the water already in the soil. When the rain falls they'll have to ensure the soil doesn't dry up throughout the seasons. It's a hard skill to master and paying attention to detail is crucial.
Irrigation Scheduling Using Software
Conventional irrigation is the quickest way in the world to throw away fresh water. They came up with drip irrigation and it made a big difference. Both these methods still rely on farmers, but we know computers are a lot better at predicting things.
If you've got enough data they can predict almost anything, including when farmers should be watering their fields. Anyone will be able to do this even if they're not intelligent thanks to software. It will do everything it can to save as much water as possible.
Starting Rainwater Harvesting
When farmers turned water on in the past they didn't really know how much damage they were causing. After all, hardly anyone could have imagined we might run out of fresh water. Instead of being completely wasteful they can now use water they've captured themselves.
Rainwater harvesting will become bigger and bigger as the years go on. It's not just something regular people do when they collect rainwater in barrels. With the right tanks in place there is an opportunity to collect enough rain to grow fields of food.
It's All Going To Work Out Fine
Farming has maybe destroyed our fresh water supplies, but it's all going to work out fine. As new technologies evolve we'll find a way to deal with everything. Unfortunately we will have to rush in order to limit the amount of people who end up suffering.